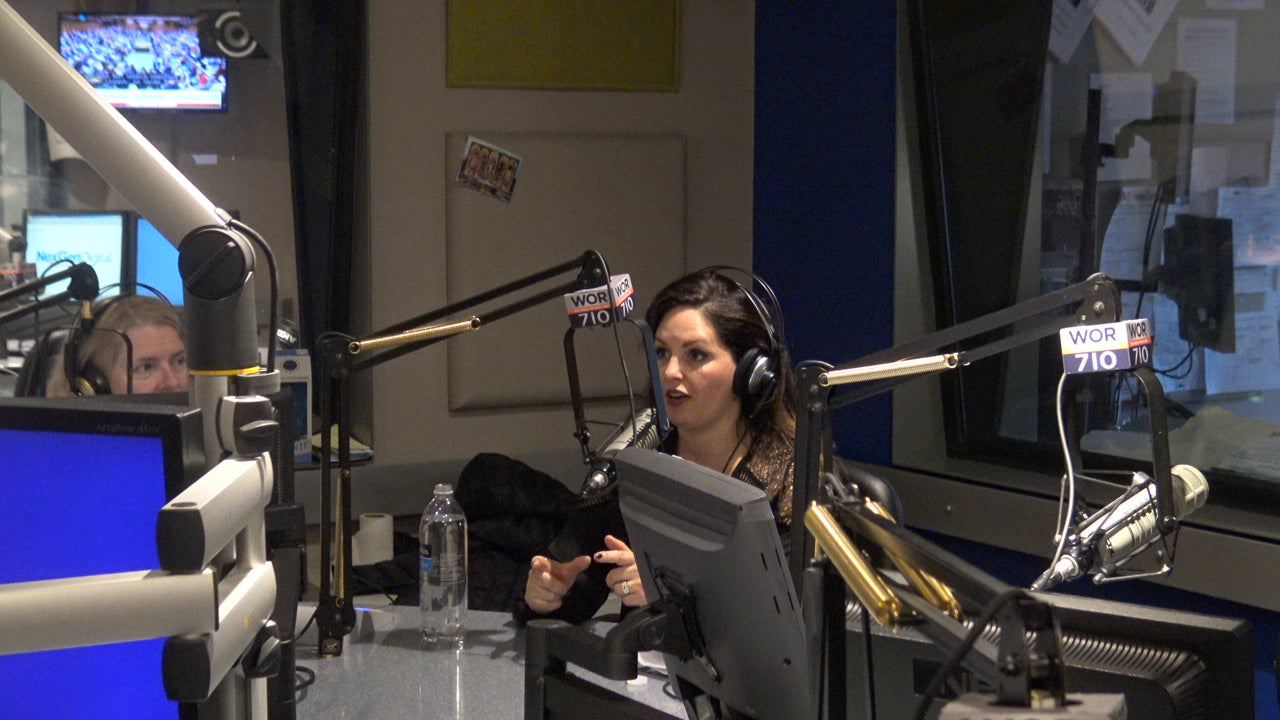 We Heart iHeart!
We were brewing with excitement when Smart Sips Coffee Founder & President, Lara Nikola, was a guest on iHeartRadio show Passage to Profit this month. Taped in the incredible iHeartRadio studios in New York City, it was a fun experience from beginning to end. From the stage in the iHeart lounge where musical acts warm up before taping, to seeing the recording studio of some of our favorite morning shows, you could feel a buzz of energy in the air.
Lara shared the story of how she started Smart Sips Coffee. She offered advice to listeners about how to start their own company and shared how Smart Sips differentiates itself with innovative, fun products and a rare authentic customer-centric focus.
In addition to sharing insights, there was a Shark Tank inspired segment where 3 amazing entrepreneurs pitched their product, all bucking to win the listeners' choice for favorite pitch. From an entrepreneur who invented a stylish wearable air bud docking station to an entrepreneur who created a social network to help startups with funding, the entire experience was fun and uplifting.
Check out Smart Sips Coffee on iHeartRadio HERE and learn more!