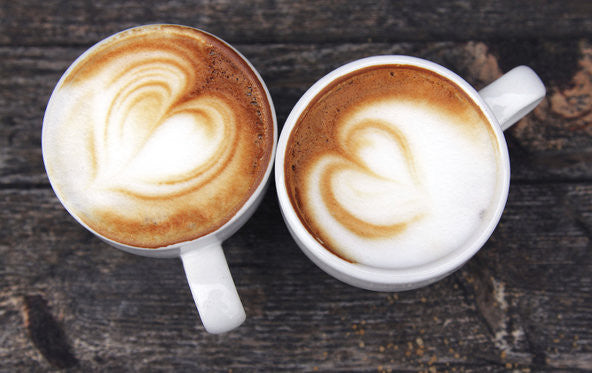 The Perks of Being Friends With Zenefits
Friends can make a bad day better, and a good day even more amazing. They have the extraordinary power to comfort, relax, center and even inspire you. They can help motivate you to accomplish goals and tackle whatever challenges come your way. When in their presence, a friend can make a stressful world seem to melt away. And we all have those fun friends who make everything more exciting.
Well, we can do that, and it's about time we became friends! We promise to be there for you first thing in the morning to perk you up, and to give you something delightful to look forward to each day. When you hit that 3pm energy slump at work and want a midday pick me up, we're just a k-cup away. If you work night shifts and want some excitement when the rest of the world feels quiet and asleep, take our handle and we'll be right there with you. Having a dinner party and want help impressing your guests? We totally got this!
We can even help motivate you to go to the gym or help slap that donut out of your hand when you get a sweet craving… okay, not literally, but you can reach for us instead of a donut to satisfy that sweet tooth. Let me introduce you to Cinnamon Roll and Chocolate Cherry Cordial who are happy to help gratify those sweet cravings.
Reading a book for your next book club meeting? Curl up with Mr. Sriracha Honey Almond while reading 50 Shades of Grey and tantalize your taste buds with the intriguingly spicy yet smooth flavor.
You can depend on us to help balance your mind, body and spirit with the perfect amount of caffeine you need to kick your day off right. We can help you feel happy when you're feeling down, and energized when feeling drained. We can connect you to happy memories with just a smell or a taste. And we'll be waiting to perk you up any time you need us.
We are here for you no matter what, so let's be friends.
XOXO,
Smart Sips Coffee