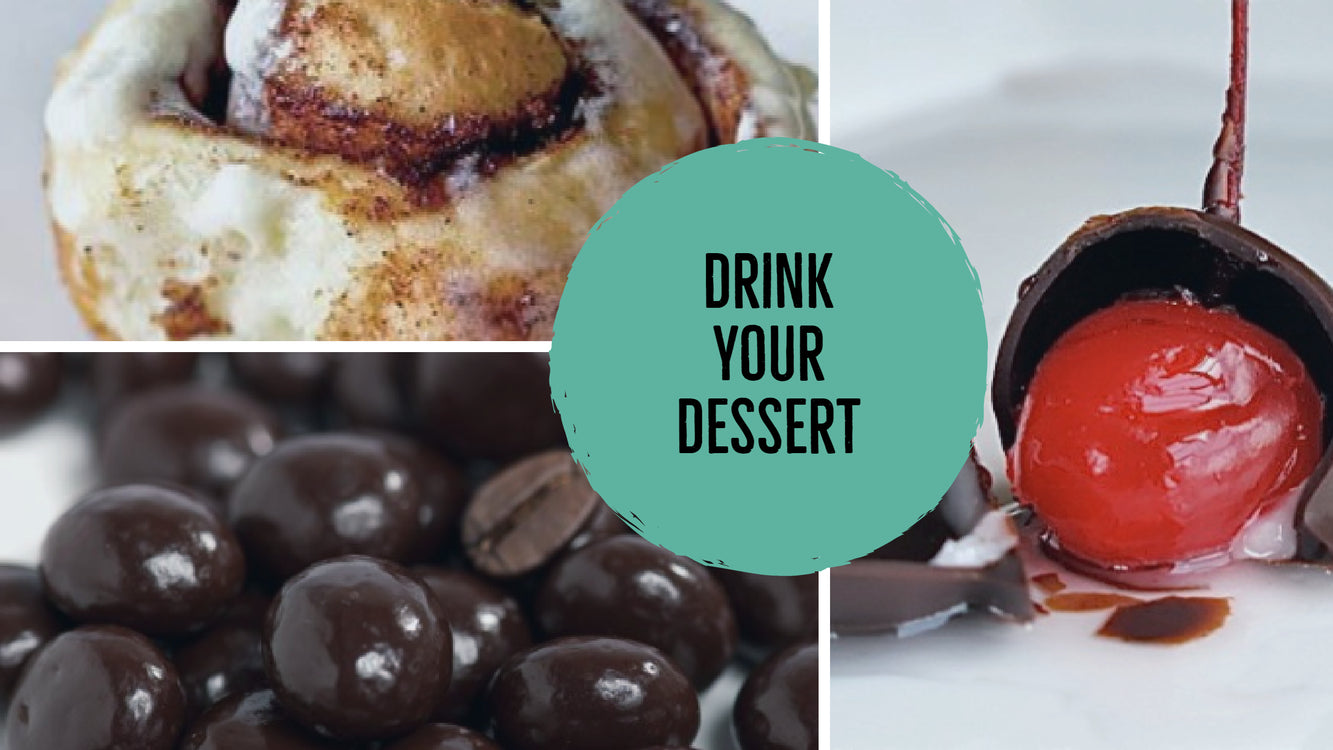 Drink Your Dessert
 We are obsessed with the rich, sweetness of chocolate. We are addicted to the thrilling yet consoling taste of warm, gooey cinnamon swirling with sweet vanilla. Our mouths water at the thought of liqueur flavored desserts. It is for these reasons that we create coffees that are a dessert in your mug. We take the incredible captivating taste of our favorite desserts and translate that into gourmet coffees, hot chocolates and cappuccinos.
From our Apple Crumb Cake to our Chocolate Cherry Cordial, we believe you should be able to drink your dessert. Forget that 3pm vending machine snack run. Drop that pre-work frosted donut. Politely decline that after-dinner slice of cake. You now have the option to sip your dessert. Oh, and did I mention that you can satisfy your sweet tooth without the calories, carbs, fat or sugar?
All of our decadent dessert flavored coffees are sugar free, carb free, under 2 calories per cup and contain no artificial sweeteners. Our favorite desserts have served as a muse, and we have crafted irresistible flavors that will thrill your taste buds and your waistline.
We invite you to change things up, make a healthier choice all while still treating yourself right. Indulge your love of sweets and drink your dessert instead. Swap that banana bread for our Banana Cream coffee, that chocolate mousse for our White Chocolate Raspberry coffee, the aperitif for our Brown Sugar Bourbon coffee. Revel in and savor some guiltless indulgence.
Do you have a favorite sweet treat that you wish came in a coffee? Email us and let us know! 
Cheers!