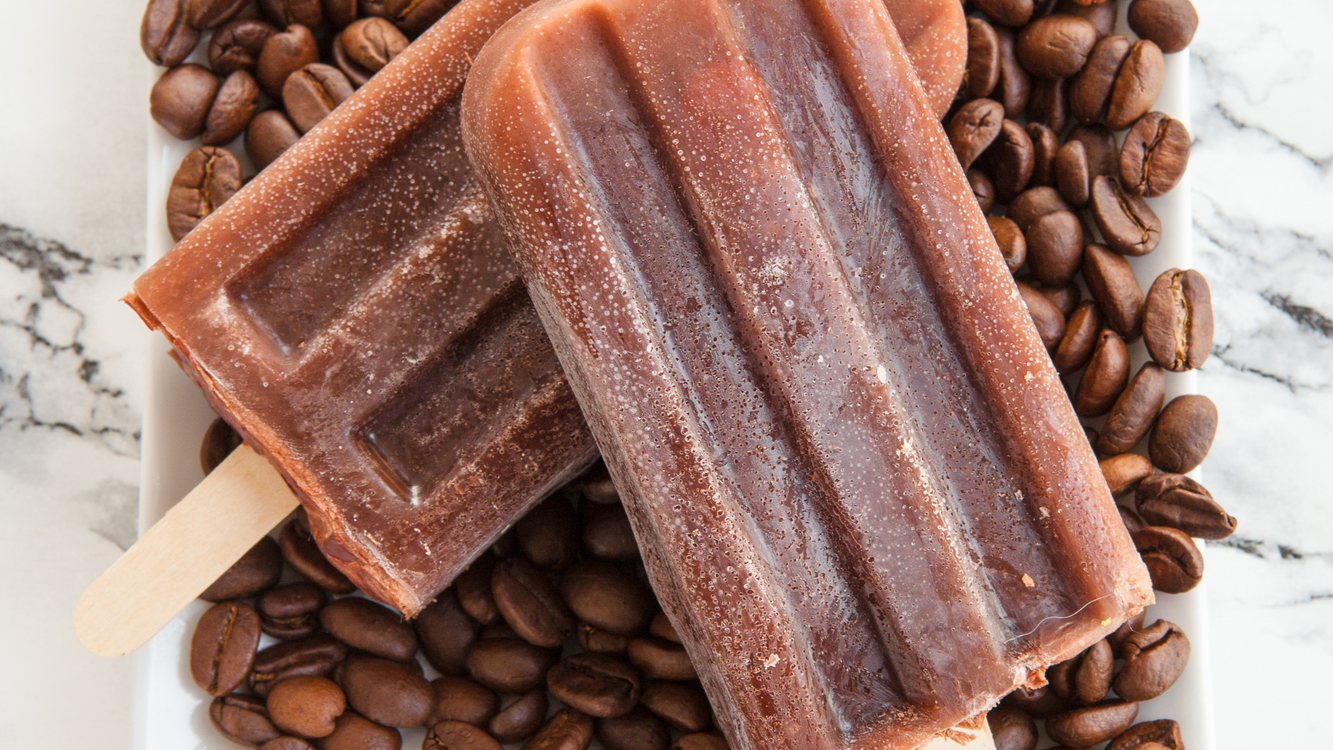 Chill Out with Delicious and Easy-to-Make DIY Coffee & Latte Popsicles
Summer is almost here, and what's better than cooling yourself off on a hot, sunny day with a delicious frozen treat? Coffee popsicles are the perfect pick-me-up for coffee lovers on a sizzling summer day. 
With just a few ingredients and some popsicle molds, you can make your own coffee popsicles at home! Here's a recipe for DIY coffee & latte popsicles that you can customize to your liking: 
Ingredients: 
Coffee, Latte or Cappuccino (of course we recommend using your favorite Smart Sips Coffee!)

1/4 cup of granulated sugar (or sweetener of your choice) 

1/4 cup of heavy cream or milk (optional) 
Instructions: 
Brew two cups of coffee of your choice.

Add sugar or sweetener to the mixture. Stir until the sugar dissolves.

Let the coffee cool down to room temperature before pouring it into your popsicle molds. 

If you prefer your popsicles to be creamier, add a 1/4 cup of dairy-free, heavy cream or milk to the mixture before pouring it into your molds. 

Place the molds in the freezer for at least 3-4 hours or overnight, until the popsicles are frozen solid. 

Once frozen, take the molds out of the freezer and dip them in warm water for a few seconds to loosen them. Gently pull the popsicles out of the molds and enjoy! 
Latte/Cappuccino Popsicles:
Our top picks for latte flavors that work perfectly as popsicles include our deliciously sweet and spicy carrot cake cappuccino, the decadently rich caramel mocha latte, the fruity and creamy raspberry mousse latte, our tarte and bursting with flavor key lime pie latte, our orange vanilla swirl cappuccino and the delightfully delicious blueberry cinnamon latte. 
For decaf drinkers…. We have decadent flavored decaf lattes and cappuccinos, allowing you to indulge in a refreshing treat without the caffeine buzz. 
You can also play with other flavors by adding different ingredients to your popsicle mix. For instance, if you're a fan of chocolate or vanilla, you can sprinkle in some cocoa powder or add a few drops of vanilla extract. 
Experiment with different flavors and have fun customizing your own popsicle recipe. Enjoy your frozen caffeinated (or decaffeinated) delights on a hot summer day!